'; //-->
Thiéry
Alpes Maritimes Departement - Population : 106 inh.



65 North West of Nice. Take the RN 202 towards Digne and then the D226 to Villars sur Var.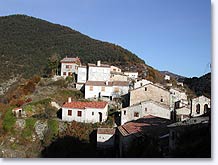 At the very end of a tiny narrow road where you rarely meet an oncoming car (please drive carefully), you will arrive finally at Thiery, a small village perched sentry-like above a cirque of wooded hills, in a setting of total tranquillity.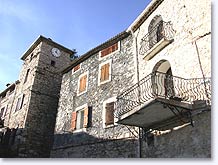 Surprise, Thiery is a superb, well preserved village... that dates from the 11th century! You will be welcomed by an old fountain and its wash house, and then to visit Thiery - built on a hillside and clinging to its rocky spur - you will need to go up and down several flights of steps.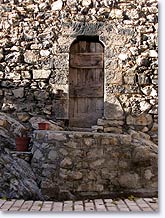 So start with the viewpoint table at the end of the village, from where you will be able to enjoy a sublime view of the surrounding area. Then let chance guide your steps, taking streets that go nowhere, admiring the old facades built with local stone coloured somewhere between ivory and grey, as well as its archways, windows and Romanesque style covered passageways, where a spell-binding medieval atmosphere prevails...
Let yourself be lulled by the murmur of the fountains and the brooklets, by the thundering of the distant torrent... Yes, in Thiery, you are indeed in another world... a better one!






What to see:
St Martin's Church.
ND de la Madone Chapel.


Leisure activities:
Walking (for example as far as la Cascade, a listed site).
Horse-riding.


Accommodation:

Holiday rentals.


Neighbouring towns and villages:
Villars sur Var (14 km).