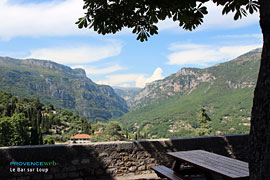 Bar sur Loup stands on a rocky spur between Grasse and Vence overlooking the valley of the Loup river. In the Middle Ages it was a large fortified market town, and today remains of the defensive walls can still be seen, as well as some sections of the imposing castle.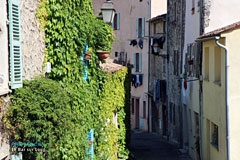 The surviving parts of the historic castle of the Counts of Grasse, built between the 14th and 16th centuries, consist of a large rectangular building, three circular towers and the wrought iron entrance gate flanked by two cannons. It is not open to visitors.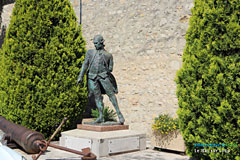 In front of the castle stands a statue of the Admiral of Grasse, in tribute to the man who in the 18th century participated in the American War of Independence, leading his men to victory at Yorktown (moreover Bar-sur-Loup is currently twinned with Yorktown).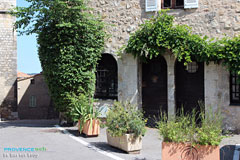 When you visit Bar-sur-Loup you will be taken on an agreeable journey into the past. The village has taken the sensible decision to make its historic centre a pedestrian zone.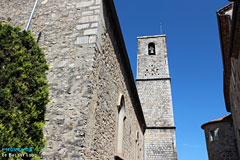 Here you will find tall houses huddling against each other, steeply sloping streets and stairways, the Sarrasine Gate and a majestic fountain in the square displaying the coat of arms of the Grasse-Bar family. Art lovers should not forget to enter the medieval church to contemplate an altar piece created by Louis Bréa, the great Nice Master of the Renaissance, as well as a Dance of Death from the same period.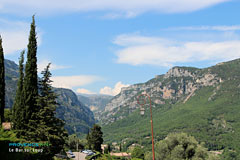 Also not to be missed is the panoramic view of the magnificent Provencal countryside - olive trees, vines, rose bushes, espalier orange trees and jasmine. More energetic visitors can take the picturesque "chemin du Paradis" - a road to Paradise climbing up the cliff to the Gourdon eyrie.




Don't leave Bar-sur-Loup without tasting the local speciality, orange wine and its spin-offs such as marmalade, orange liqueur, etc. What an unforgettable and delicately fragrant souvenir of this beautiful village!