Cagnes sur Mer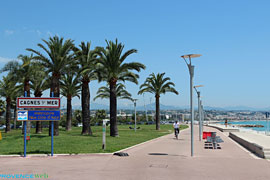 Even though well adapted to modern living, this seaside resort still has the atmosphere ot the leisurely, friendly, every day life of these history charged villages of the French Riviera.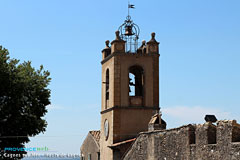 As does everyone, you too, will fall under the charm of the
Haut de Cagnes
(the old city at the top).
This medieval quarter is full of tiny streets, stairs,little restaurants and old houses that gradually descend down and blend with the modern lower city.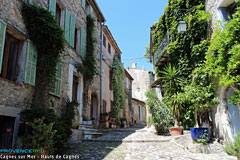 Cagnes is also a
City of artists
with such painters as
Ziem
,
Derain
,
Cezanne
,
Renoir
,
Modigliani
who all helped to make this city famous.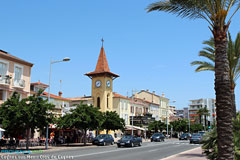 Cagnes is a
fishing village
and a
seaside resort
. Strolling about the old fishing port af Cros de Cagnes is a must, and while you're there you will surely be tempted by some grilled fish or to try the local specialty of Poutine.
Beach lovers and sun worshippers will be gratified by all the water sports available.
Leisure activities
Water sports, sports meets, musical gatherings.
Day and night horse racing at the Hippodrome of the Cote d'Azur.
Bed and breakfast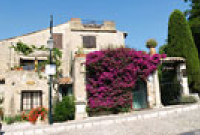 Bed & breakfast - 3 guest rooms incl 2 suites in a house full of character
Air conditioning - Private terrace
Panoramic sea & montain view
Accomodations