'; //-->
Mouans Sartoux
Alpes Maritimes Departement - Population : 9,802 inh.



Between Cannes (10 km) and Grasse (10 km). Highway exit Cannes and Grasse.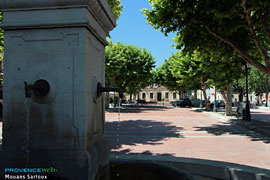 Mouans-Sartoux is a large residential village that is growing and expanding at full speed, sought after by families for its quality of life.
It has a superb old center that deserves an in-depth visit.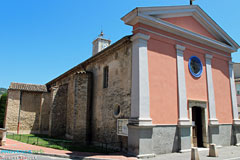 Starting from one of its two squares shaded by plane trees, embellished with a large "antique" style fountain, and a beautiful church with a baroque facade freshly painted in pink and blue, you will enjoy strolling through its quiet and flowery streets. , with facades boldly colored in blue, yellow or pink, before returning to the square for a drink at a café terrace.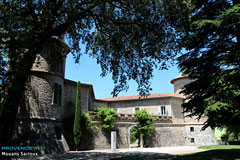 From there, you will have a front row seat to admire the round towers of the Château de Mouans-Sartoux, which can be seen above the walls of the park.
In this marvelous 16th century castle, built in the middle of a large park, a Concrete Art Space has been set up since 1990, a magical place devoted to contemporary art.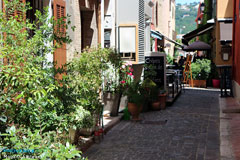 Property of the Grasses until 1750 then of the Villeneuve, besieged during the wars of religion, partly destroyed during the revolution, rehabilitated in the 19th century by the Durand de Sartoux family, the "chateau" today organizes a remarkable series of high-level temporary exhibitions; the programming is provided by an artist, Gotffried Honegger, from the "Sybil Albers-Barrier" collection of constructive and concrete art (up to minimal art and conceptual art), unique in France.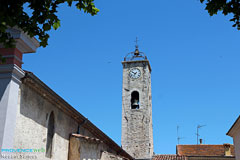 And even if you're not a fan of contemporary art, you'll enjoy a walk in the park, with the bonus of a (free) visit to a charming little museum telling the story of life in period costumes. on the theme "reflections of a rural world"!






What to see:
Houses: 17th, 18th, 19th c.
16th c. castle. 16th c. church. Chapel.
Castelaras residential area.


Leisure activities:
Culturel center. Various exhibitions.
Hiking. Horseback riding.
Feast Days. Swapping fair. Second hand goods.
Photography. Collectors. Excursions.


Accommodation:

Hotels.
Holiday rentals.