Monaco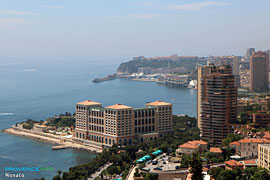 Situated on the
French riviera
between
Cap d'Ail
and
Menton
, just a few kilometers from the Italian Riviera, Monaco is one of those magic glamorous places that has a world wide reputation.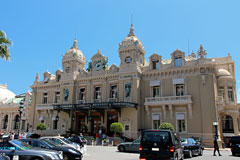 Monaco is a sovereign state, independent and prosperous. It has its own government and the head of state is
His Highness Prince Albert
! The Grimaldi dynasty has ruled the principality for over 700 years!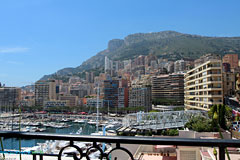 There is no doubt that Monaco has a privileged location: Imagine a small capital (1.95 km²) in full swing, with the shores of the
French Riviera
at its feet, a magnificent natural setting built directly on the mountain (the ville le Rocher), a few skyscrapers on land reclaimed by the sea (31 hectares reclaimed!), sunshine most of the time, superbly landscaped parks and flower gardens throughout the city.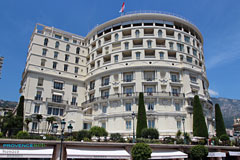 There is sun here almost all the time, and fabulous parks and gardens have been laid out throughout the city. There are sumptuous boutiques with the latest fashions, palacial luxury hotels, and very chic restaurants. The cultural and sports centers are fitted out to perfection.
Everywhere you look there are long limousines gliding, or little Porsches zipping around the famous curves of Monte Carlo. This is Monaco.
What to see
The palace. The palace square and the changing of the guard at 11:55 a.m.
The Cathedral. The old city.
The Oceanographic Museum and Aquarium
The musee des souvenirs Napoléoniens (Napoleon and archives).
Prehistoric anthropology museum, Japonese Garden (7000m2 at the water's edge).
Japonese Garden (7 000m² at the water's edge).
Leisure activities
All water sports. Swimming pool. Golf. Tennis. Squash. Archery.
Paragliding (hang-gliding). Parasailing.
Hiking. Mountain bike rentals. Motorbike. Boats. Limousine. Yacht
3 mythical Casinos. Many discotheques.
Accomodations
Hotels.
Holiday rentals.