Pégomas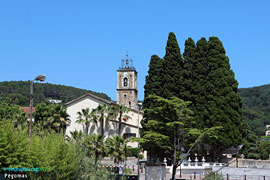 Pegomas is situated between the coast of
Cannes
,
Mandelieu
and the first hills of
Grasse
, Pegomas has a priviledged climate: In the summer the sea breeze from 7 km. away heads into the Siagne Valley and cools the days, white the evening heat is abated by the north wind.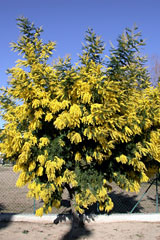 It is in this plain bathed by the Siagne and the Mourachonne, that Pégomas was built in the 16th century by Italian families, who planted olive trees, vines and fruit trees there, bringing all their know-how in the cultivation of aromatic plants such as mimosa.
Even today, the cultivation of mimosa is the main local pride, Pegomas being an important stage on the famous "Golden Route" which winds through the entire
Tanneron
massif.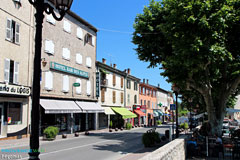 For the rest, Pegomas is made up of a dispersed habitat, Provençal farmhouses and small charming buildings, in a peaceful environment, with its square planted with plane trees, and its walk along the river..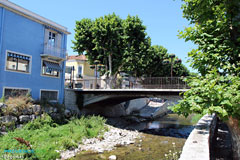 Schools, nurseries, all shops, tennis courts and public gardens, Pégomas will suit families looking for a good quality of life, especially since beautiful Mediterranean nature - pines, palm trees, fir trees and cypresses - make up a pleasant and serene setting… Without forgetting of course the mimosa, which in February offers an enchanting and fragrant spectacle… But just look at it and breathe it… because picking it is prohibited!
What to see
18th c. church.
San Niccolo garden.
Accomodations
Hotels.
Holiday rentals.
Campsites.