Spéracèdes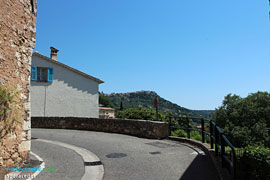 Spéracèdes lies on a hillside, oriented due south, standing proudly in the midst of the superb Mediterranean environment, olive trees and cypresses.
It is reached by taking a little road that winds up into the hills ... or by descending from the village of Cabris, depending on your point of view.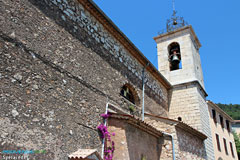 The inhabitants of Spéracèdes prefer the first version,
Cabris
has always been the great rival!
For a long time the hamlet of Spéracèdes was part of
Cabris
, where the local lords built their castle in the 11th century.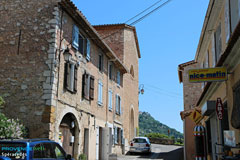 It was only at the beginning of the 20th century (1911 to be precise), that they were able to become independent and their municipality was created, as indicated by the inscription on the church pediment: "this edifice was erected by all the inhabitants of Spéracèdes in 1840".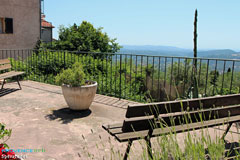 Why is this relevant? To be recognised as a fully-fledged municipality, Speracedes had to have its own church. This is why the pink stone church was built, that we can still admire today.
House fronts with pastel colours and lavender or emerald coloured shutters, old stone and shady gardens: the village is delightful, exuding complete tranquility and pure air, far from all the urban commotion and nevertheless very close to town (
Grasse
).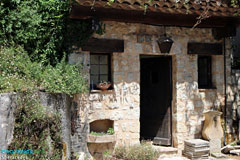 To fully appreciate the site, you should climb up to the Speracedes Cross, from where you will have the Lérins islands, the peaks of the Esterel and
Saint-Cassien lake
.
In this land of the
olive tree
, you must taste the locally produced
olive oil
, in an old oil mill that is well worth a visit, if only for the gigantic water wheel 11 metres in diameter!
What to see
Several prehistoric caves.
Hill forts .
Oil mill.
The Speracedes Cross.
Leisure activities
Fishing. Boules.
Feast day of St-Antoine (January)
Feast of the Holy Cross (last week-end of July).
Accomodations
Holiday rentals.