Breil sur Roya
North of Menton (35km) take the D2566 until Sospel puis la D2204. From Nice take N2204 until Sospel and from Vintimiglia (Italy), the E74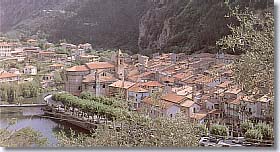 Situated at the gateway of the
Mercantour National Park
and at the base of
the Merveilles Valley
, Breil Sur Roya benefits from mild temperatures and a pleasant climate thanks to the maritime influence brought by the winds of the Golf of Genoa.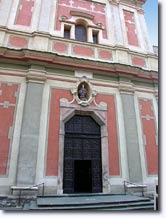 Breil is known as the "Olive Tree Country". It has a flourishing craft industry. Breil is a lively village, organising numerous festive events, such as the famous "a Staccada" (every 4 years). This is a historical reconstruction commemorating the abolition of the "Lord's first night".
The Tourist Office suggests a walking tour around the village and, with your walking shoes at hand you willdiscover the beautiful houses and archways and the single facades decorated in "trompe-oeil". You will become acquainted with the village's historic treasures, for example, the medieval bridge; the tour of the city walls, ancient washing places; look-out turrets; medieval houses, small chapels; communal cooking areas...
Be sure to visit to the olive grove and the olive oil mill. The visit ends with a tasting of olive paste and olives in salt.
The Roya River flows through the middle of the region, lending a special charm to the bridges and the tree-lined banks. The river also offers a large selection of nautical activities which are enjoyed by visitors in the summer.
What to see
The Sancta Maria in the Albis church (17th century).
Notre Dame du Mont church. Ste. Catherine chapel.
Porte de Genes and the tour of the city walls (13th & 16th cent.).
Notre Dame du Rosaire altarpiece (late 17th century).
Organ case (late 18th century).
Living museum of the area : historic displays, agricultural and craft activities.
Leisure activities
Hiking. Horse back riding. Cycling. Tennis.
Swimming pool, kayaking, canyoning, wild water activities, fishing,
transverse valley, canoe-kayak, rafting.
Art & crafts. Traditional fairs :
"Les Baroquiales", Fete de la Medj'Agoust (Mid-August festival),
"A Staccada" (every 4 years), concerts
Accomodations
Hotels.
Holiday rentals. Gites.
Campsite.