Le Rouret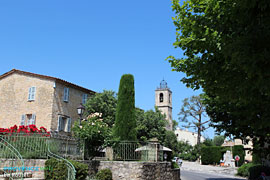 Planted with olive trees, pines and cypresses, Le Rouret is a real Provençal village which has preserved a few old stone houses, a square planted with plane trees where a superb church with a tiled roof and campanile bell tower sits, a fountain dating from 1851 and even a pretty chapel transformed into a "dance area"!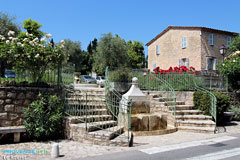 Well renovated, quiet and residential, Le Rouret is a chic village, where you will find all the shops but also a restorer of antique furniture and a wine cellar.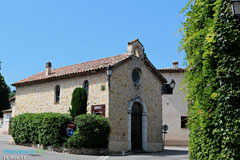 Blessed owners of the many villas perched on the heights, old Provençal farmhouses sheltered by high walls or beautiful recent discreet residences behind their cypress hedges: for them, the quality of life is at the top here, and Le Rouret a paradise on earth!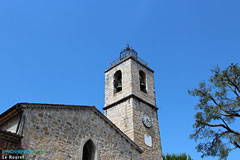 While in Le Rouret, you will discover the magic of the best French perfumes, because the plants grown here are destined for the distilleries of
Grasse
, including jasmin, roses, orange trees, violets....
What to see
Roman camp. The Castellaras.
The Beaume-Robert cave.
Village centre:(squares, washing areas, church...)
Leisure activities
Tennis.
Cultural events (concerts, religious festivals).
Hiking.
Accomodations
Hotel.
Bed and breakfast.
Holiday rentals.