Malaussène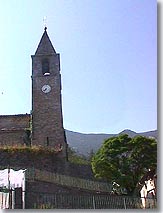 Malaussene is a small village nestling in a green environment overlooking the Var valley in the
Alpes Maritimes
. Don't confuse it with the
Malaucène
located in the north of the
Vaucluse departement
which is called the Popes Provence.
The small streets which traverse the village have a lot of charm, flower borders, ancient houses add to the feel and from the streets you will glimpse numerous sublime panorama of the valley.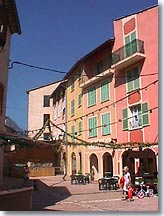 Don't hesitate to go off in search the natural environment in the surrounding area of the village of Malaussene... gorges, caves and pretty waterfalls will enliven your walks.
If you are feeling courageous and have your walking shoes on climb up to the "Malaussene d'en haut".
Here you will see that there is little remaining of the original Malaussene nor its castle, however you'll have a wonderful view over the valley!
What to see
Church of the Assomption, 1639.
XVIIIth C. Aqueduct.
XVIIth and XVIIIth century chapels.
Leisure activities
Hiking.
Fishing.
Accomodations
Holiday rentals - Gites.