Roquefort les Pins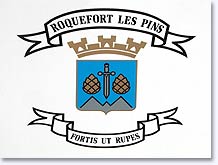 Roquefort was originally a "castrum", then became a "seigneury", and was classified as a municipality in 1790. However Roquefort-les-Pins has never been a village.
It consists of a series of hamlets made up of recently built homes, ocated in an area near
Grasse
, and concealed in the midst of a pine forest.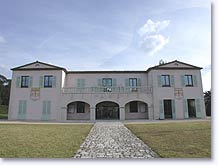 Notre Dame is the oldest part, Le Plan is the commercial and administrative centre, Le Colombier is the residential district and Les Terres Blanches is a more rural areal.
In other words, at Roquefort-les-pins, there is something for everybody: schools, shops, sports centres and tennis courts, nurseries, and retirement homes, an antique dealer, vet, garden centre and osteopath, etc.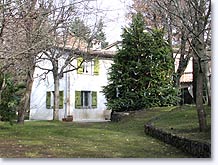 Its major attraction is simply fantastic quality of life in a Mediterranean natural environment, benefitting from every possible modern amenity and service. Roquefort-les-Pins is a place where life is good, in the shade of its majestic pines!
What to see
19th century church of Notre Dame. Chapel of Sacre-Coeur.
Many prehistoric remains : flints found during agricultural and building work, pottery, spearheads, bracelets (some of which are on display at the museum in Grasse).
Caves and recesses that will be of interest to cavers
(Lauron cave, Beaume Granet cave, Chevre d'Or and Tramway caves, aven Alziary).
Leisure activities
Swimming pool. Tennis. Hiking.
Stud farm, horse-riding. Sports field.
Accomodations
Holiday rentals. Gites.