Briançonnet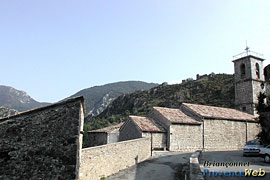 Brianconnet is a small medieval village located in the Esteron valley on the border between with the
Alpes de Haute Provence
.
The village is grouped around a small pass with superb surrounding landscapes of forests, hills and mountains.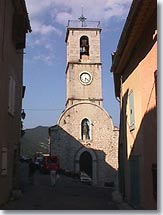 Take a walk around the steep paved streets and you will discover beautiful stone built houses, vaulted passage ways and doorways with ancient carved lintels.
The village is watched over by the remains of a feudal château from where there are beautiful panorama across the surrounding area.
A number of pretty country chapels will give you just the right excuses to explore the wild surroundings of Brianconnet.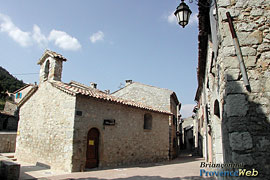 If you'ld like to know more about the history of Brianconnet, visit the "Musee du Temps Jadis", where you can discover all about the traditions and tools of rural mountain life of days gone by.
there's even the ancestor of the wire-less drill and harvesting machines!s!
What to see
12th. century St Martin Priory.
12th. century parish church with ovoid facade.
Chapels in the hamlets of Sagne and Prignolet.
"Musee du temps jadis" (domestic, agricultural and craft tools).
Roman inscriptions and mile stones.
Leisure activities
Walking. Fishing.
Saints's days fetes in July and August.
Accomodations
Naturists' campsite.