Les Mujouls
To the north of Grasse take the N85 (for 40km) and then the D2211 on the right.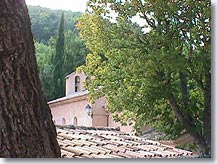 Surrounded by beautiful preserved natural pine woodlands the dozen houses in the small village of Les Mujouls clings to their rocky outcrop.
You won't have any problem finding a parking space or queues here because this is the smallest village in the Alpes Maritimes with a population of only 48 habitants (les Mujoulois)!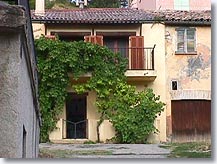 From the village, there are wonderful views towards the Charamel mountain and the Les Mujouls.
There are a variety of walks around the village in the forests or on the banks of the river Esteron.
What to see
Medieval Church.
St Marthe's Chapel.
Viewpoints.
Leisure activities
Canyoning. Fishing.
Hiking, mountain biking.
Accomodations
Rural and communal gites.
Bed and breakfast.