Conségudes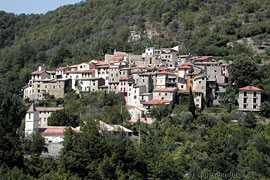 Nestling in the heart of abundant green landscapes, Consegudes is a charming village located in a mountainous area and surrounded by forested hills.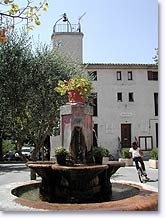 After admiring the view from the vast square of the town hall, enlivened by a beautiful fountain with the heads of lions, do not hesitate to climb one of these steep alleys to go back in time, and perhaps, envy the happy owners. of one of those old barns being restored.
Founded by the Templars in the 12th century, the village has kept some beautiful medieval remains - vaulted covered passages - and has today become a real Provencal paradise, modest and quiet: old stone houses restored with their garden protected by hedges, smells figs and lavender, arbours of climbing vines, succulents and pottery...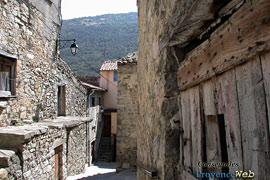 Pleasant walks are to be had down the narrow streets of the village which have been decorated by flowers lovingly tended by the elderly women.
What to see
Roman Church. St Paul's Chapel.
Ancient wash-house.
Communal bread oven
Leisure activities
The Source of the R. Bouisse. Infernet chasm.
Highest point at la Baisse, 1450 m.
Fishing. Hiking and Horse-Riding.
Caving. Mountain-Biking.
Accomodations
Hiking and Horse-Riding overnight gite.