Les Ferres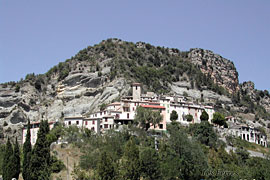 Arriving by the narrow panoramic road D1, Les Ferres will give you the impression of an old fortified village which is protected behind its walls.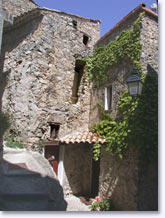 Clinging to the slopes of Mont Saint Michel, a beautiful rocky cliff, and surrounded by the vast forests of the Cheiron, Les Ferres hesitates between rural and mountain architecture: its houses built high up on old ramparts have neat cream facades brightened up with green shutters and blues, perfectly restored freestone or faded Italian colours, as if worn by the sun.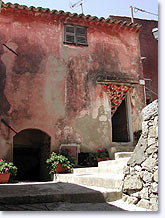 You will have a blast (provided you have good calves!) climbing these marvelous stepped streets, crossing these many covered passageways where a medieval atmosphere still floats, discovering nooks and crannies, old abandoned barns where grasses grow, terraces shaded by climbing vines or cypresses, to admire a 16th century bell tower, a 19th century fountain...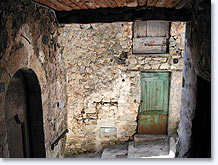 Before arriving on the church square where the "elders" of the village usually meet to discuss and pass the time.
Fishing enthusiasts will be delighted here and those who love caving can explore some beautiful sites in the town.
What to see
St Pierre Mill.
Pont de la Cerise.
16th century Parish Church
St Julie, St Valentin Chapels.
Leisure activities
Swimming.
Fishing.
Walking.
Pot holing.
Sink (Swallow) hole
Accomodations
Rural gites.
Holiday rentals.
Bed and breakfast.