'; //-->
La Gaude
Alpes Maritimes Departement - Population : 6,563 inh.



9km north of Cagnes sur Mer and 21km from Nice.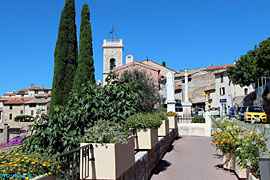 La Gaude is located on a small ridge between Vence and Nice and set in generous mediterranean vegetation. This once agricultural village is today a pleasant residential area.
The Baronne neighbourhood on the banks of the Var river is a large complex specializing as a research center in I.T. agricultural economy and horticulture.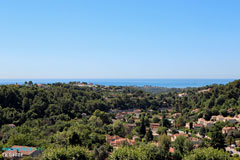 The former chateau of the Marquis de La Gaude, first abandoned and fallen into ruins after the Revolution, has been recently restored by its new owners.
This imposing (private) building dominates the village but is not available for visits.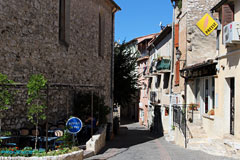 Walk down the small paved streets of the village, and you'll discover beautiful façades of houses which have been delicately restored.
You're sure to fall under the spell of the charm and provencal atmosphere of the village, in the same way as Marcel Pagnol, the famous, illustrious (and mythical) author/film maker who lived here for 30 years, much to the pride of the local residents.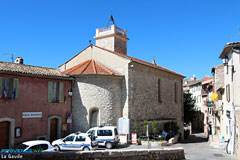 For the whole of his life Marcel Pagnol celebrated his birthplace "la Provence", and knew how to recount its different facets with emotion, humour and poetry.
A festival is dedicated to him each year at the beginning of August where you'll be pleased to re-acquaint yourself with Jean de Florette, Manon des Sources, Le Chateau de ma Mere or even the Femme du Boulanger...if we just mention the most famous works...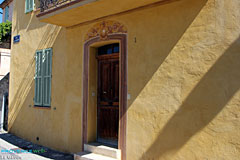 You can also visit the leisure center in La Coupole, which houses an eco-museum, a cinema, theater and many shows.






What to see:
Saint Pierre de l'Assomption Church (XVIIth C).
Ste Victoire Church XVIIIth C.
The former Oil mill, the St Michel oratory.
Living Eco-museum.


Leisure activities:
Moto cross. Sports field. Petanque.
Saints' Fetes, 7th February and 15th August.


Accommodation:

Hotels.
Bed and breakfast.
Holiday rentals.


Neighbouring towns and villages:
Saint Jeannet (5 km), Gattieres (8 km) and Saint Laurent du Var (11 km).