Pierrefeu
51 km from Nice, off the D217.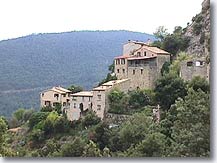 This little hill top village clinging to the Esteron valley sides nestles discretely between two large rocky outcrops.
It overlooks the whole valley and magnificent views over the preserved natural environment can be had from the village.
In the village you'll be surprised at how some of the houses are literally built in to the rock side. The village has been almost completely restored.
Pierrefeu de Nice is a dynamic village and throughout the year the local population organizes a range of interesting and pleasant events. Cart races, model races, karting, sports tournaments, polenta festival...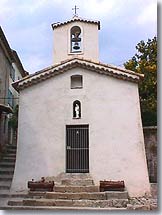 Take time out to visit the
"Hors du Temps Museum"
, where around forty works of contemporary art inspired from the genesis theme are exhibited.
At Christmas you can admire the large craft nativity creche made by the villagers themselves. It takes inspiration from the village and of course some of its characters.
What to see
St Martin - St Sebastien's Church (XVIth century).
Genesis Museum (in the church).
Ste Beaume, St Antoine and San Jose Chapels.
Leisure activities
Hiking. Canoe-Kayak.
Events throughout the year : Cart races, model races, karting, sports tournaments.
Polenta festival, sports festival, music festival.
Accomodations
Holiday rentals. Gites.