Saint Blaise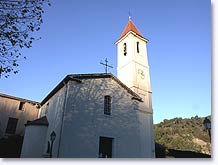 With its recent habitat scattered in the middle of a beautiful and generous Mediterranean vegetation, composed of pines, laurels and olive trees, Saint Blaise is a haven of residential peace in the hinterland of Nice.
From afar, the village presents a beautiful colorful ensemble, huddled around its church with a steeple of red tiles.
However, there is no point in looking for an old center here: only a fountain, enthroned in front of the church, reveals its venerable age (1903!).
For the rest, St Blaise is only made up of recent pavilions and villas, pretty squares and cypress hedges alternating with a kindergarten or a basketball court.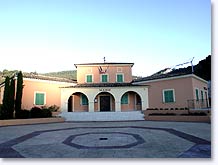 Even the town hall is a brand new, colorful building, with ocher, red and green tones on its facade.
Undoubtedly, families with children are happy in St Blaise, where the quality of life seems unequaled, as long as you own a house with a garden there.
What to see
Church XVIIIth C and its square pyramidal bell tower.
Leisure activities
Walking. Horse riding.
Petanque.
Fete 3rd February.
Accomodations
Holiday rentals.