Levens
25 km north of Nice on the D19.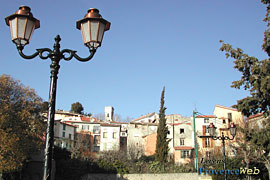 Carefully parked in the first car park, below the village, where there are always spaces available, you will have to climb the stairs that run along the rampart of this ancient fortified medieval village, perched on its rocky outcrop.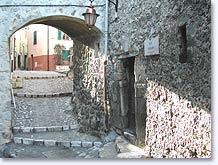 Under these conditions, Levens is worth it but you will not be disappointed. Overlooking the Var and Vesubie valleys, and located equidistant from the sea and the
Mercantour Park
(30 minutes), it also offers a beautiful panorama of Cap d'
Antibes
and the Lerins Islands..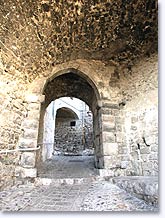 Arrived at the traditional Mediterranean village square, with its plane trees and café terraces, you will have to take a few sloping alleys lined with houses built in the local stone, almost white, pass under porches or dark covered passages, make many twists and turns that will allow you to admire a large covered washhouse, a few door lintels or windows in the Romanesque style.
At the top of the village, you will reach the church of St Anthony, embellished with late Romanesque style columns, which houses a pulpit dating from the end of the 17th century.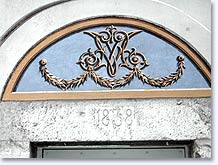 From up there, you will see that Levens is an old village still medieval, shaded by magnificent secular cedars of Lebanon, while at its feet a new town has developed made up of recent villas and pavilions scattered around the famous "grand pré" de Levens, on which you may have the chance to attend a garage sale or any other event of which Levens is not stingy.
What to see
Church St Anthonin. Chapels, Bon Coeur.
St Grat and Madone Routa.
Chapels, black penitents noirs and white penitents.
Leisure activities
Tennis. Swimming pool in summer. Equestrian centers. Mini golf.
Hiking trails.Walking.
Mountain bike circuits. Climbing site.
Horse Festival. Amateur theater festival.
Exhibitions and events at the Maison du Portal.
Local products (honey, olives, artisanal chocolates).
Sculpture (Jean-Pierre Augier), painting (Suzanne Marovelli) and pottery workshops.
Accomodations
Hotels.
Holiday rentals - Gites.