Saint Dalmas le Selvage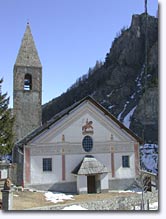 Two thirds of the Saint Dalmas commune is included within the magnificent
Mercantour National Park
.
The village is therefore surrounded by some magnificent conserved landscapes: larch forests, alpine pastures rich with wild flowers.
Equally at the summits which are often to be found under snow we can find chamois, ibox and small marmots... and with a bit of luck you will see some of them!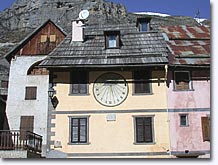 This municipality includes in its territory the Route de la Bonnette, the highest road in Europe (don't miss the orientation table at the pass, at an altitude of 2,862 m) and Bousieyas, the highest hamlet in the
department
(1,900 m).
St Dalmas de Selvage is at the end of the world (right at the top of the department!), at the very source of the Tinee river. The village nestles at the foot of a majestic cirque of high mountains and vertiginous grey cliffs.
You will be surprised to discover a "listed" village boasting a marvellous historical heritage: a Romanesque church with a painted facade and proud Lombard bell tower, erected in 1718 by the Count of St-Dalmas, with two triptychs inside signed by primitive painters from Nice, not forgetting, in the village centre, the chapel of Sainte Marguerite (19th century), containing a crucifixion (dated 1662) and a polychrome sculpted wood statue.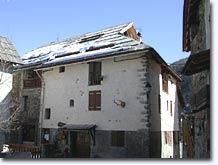 But the greatest charm of the village lies in its intimate atmosphere, its bracing air, the song of the torrent below and the smell of wood fires.
What a wonderful experience to wander along these narrow unevenly paved streets with crooked walls on each side, discovering old houses (some dating back to the 18th century), with very steep roofs covered with larch shingles, and numerous sundials, one of which proclaims "Proud sun, how haughty is your mood, But this span is capable of measuring your course".
This is a paradise of rural gites and guest houses, where you will only meet a few mountain dwellers with their ice axe and one or two cats. St Dalmas has everything to delight people who love authenticity and tranquillity !
What to see
XVth century Church.
Ancient priory of the Knights.
Chapels, St Marguerite (1837) and St Marie-Madeleine.
Leisure activities
Walking, hiking (the GR5 passes through the village).
Mountain biking.
Tennis. Trout fishing.
Cross Country Skiing and snow shoe tours over 50 km of routes.
Accomodations
Bed and breakfast.
Holiday rentals. Gites.
Rural gites. Overnight gite.