'; //-->
Digne les Bains
Departement of the Alpes de Haute Provence - Pop.: 20.000 inh.



On route N85, 155km, from Cannes, 53km. from Sisteron.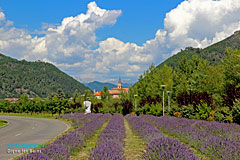 Digne les Bains offers the essential natural elements: pure air, clean water, and a protected natural site.


It is an ecological ideal and the antidote to modern day stress and pollution of the cities.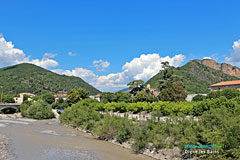 This spa endowed with exceptional weather is ensconced in the middle of three valleys and boasts a geological reserve of the impressive size of 150,000ha. and 38 towns.

The geological center offers exhibitions, guided tours, research and scientific studies of the the flora the fauna and the fossile sites of the reserve.



In the center of Digne the new city can be visited by strolling through the streets of Trou du Four, the Montée St Charles to Rochas, and the cathedral St Jerome.

In the botanical gardens of the Cordellers one can view a collection of 350 aromatic plants all within an architectural structure typical of the gardens of the middle ages.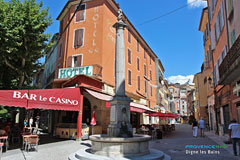 One of the centers of attraction in Digne is of another nature completely.

It is the home of the 19th century traveller Alexandra David Neel (1868-1969) who studied with the Tibetan monks for 25 years.

Her foundation organizes visits, training in philosophy and houses a shop of Tibetan craftwork.



What to see:
Cathedral St. Jerome. Cathedral Notre Dame du Bourg.
The geological reserve centre.
The museum of Digne (art and natural history).
The "Departemental" museum of religious art.


Leisure activities:
Hiking, horseback riding, swimming (beach on the Bleone).
Swimming and boating on the lake of the Férréols, fishing on the lake of Gaubert.
Bike riding, squash, tennis, golf on an 18 hole course, swimming pool.
Spa. Balneotherapy centre.


Accommodation:
Hotels.
Bed and breakfast.
Holiday rentals.
Campsites.


Neighbouring towns and villages:
Marcoux (8 km), Champtercier (9 km), Aiglun (12 km).