Saint Etienne de Tinée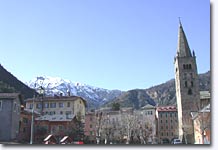 St Etienne was partly rebuilt in the thirties after a fire, but still has some covered passageways, fountains and pastel-coloured facades, to be discovered along its cool streets bathed in the smell of wood fires.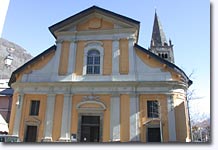 If you like trompe-l'oeil painting you'll be delighted to see the numerous murals, such as the one on the Fabri house or the chapel of the white penitents with its fine sundial.
Its a pleasant lively village, where the cries of children in the playground can be heard everywhere!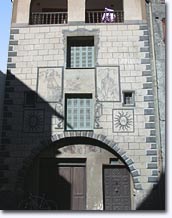 Within the municipality is the resort of Auron, as well as a number of summits approaching 3,000 m and magnificent high mountain lakes (Vens, Rabuons, Tenibre). Perhaps you will be able to get up close to the legendary marmots, ibexes and chamois deer.
The fragrance of edelweiss and genepi flowers will accompany you, and you'll be able to admire the beauty of this untouched natural environment.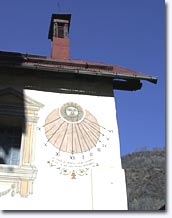 If you go walking in the hamlets of Roya, Bourguet, Douans, Rougelle, Blache and the Demandols around St Etienne du Tinee, you will discover the charming small streets with picturesque names such as the "rue de la Madone aux trois fontaines", the "rue droite" and the "rue longue"...
Museums and fresco chapels will enhance your visit.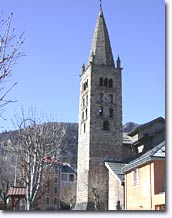 Whether it is summer or winter, a large range of activities is available. Auron is an excellent place for children where they can play their favourite sports, or take the opportunity to try a new one!
The cable-car from Pinatelle to Saint Etienne du Tinée will take hikers, mountain bikers and para-gliding enthusiasts towards the summits, where, as everybody knows, things are so much more beautiful when seen from above!
What to see
Feudal ruins. St. Etienne church (18th and 19th century).
Trinitaires' Chapel (17th century) and St. Sebastien (15th century).
Museum of art and popular tradition. Holy arts museum.
Milk museum.
Last century school museum.
Leisure activities
Hiking, horse back riding, mountain byking.
Marked trails on 250 Km.
Tennis, plan lake and mini golf. Climbing.
Kayak, fishing. Arts and craft and traditional fairs.
Accomodations
Hotels.
Holiday rentals and Gites.
Campsites.