Saint Martin Vésubie
A8 Motorway - exit St Isidore - RN202 (direction Digne) then the D2265. Buses from Nice (65 km), daily connection.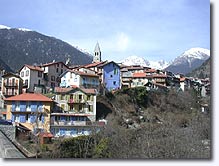 Between the Boreon Madone de Fenestre valleys and set in the middle of 3 600 hectare of forests this large ski resort at 975 m altitude is both a picturesque, serene but also lively village in winter and summer.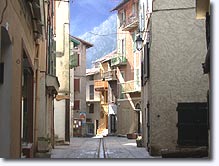 A mountaineering centre since the late 19th century, particularly appreciated by Count Victor de Cessole - one of the first mountaineers, to whom we owe the building of several refuges - St Martin Vesubie truly deserves its nickname of "The Switzerland of
Nice
".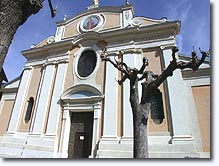 Its territory includes several peaks over 3000 m - such as le Gelas, the highest peak in the Alpes Maritimes department at 3,143 m - St Martin Vesubie is also a marvellous, perfectly restored old village - repainted in bright colours - standing out from the snow-capped peaks.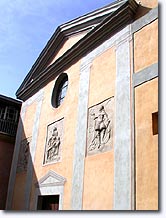 Start out from the mellow coloured town hall square (1863), go down the main street where a stream flows, known as "gargouille", and let yourself be charmed by the old stone houses with their wooden balconies, some repainted in Mediterranean colours.
Take Place de la Frairie for example with its shades of yellow, brown and red enhanced with trompe-l'oeil designs. Visit the minuscule Misericorde chapel, the oldest in the village (15th century) or the sumptuous baroque church of the Assumption, with its Romanesque bell tower. Inside you will see a few 15th century paintings, signed by the painter
Louis Brea
, a native of
Nice
.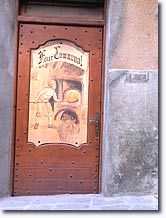 This is an unforgettable village, that will leave you with memories of its intoxicating, fresh air and its gurgling fountains, filled with water so pure that some say it is comparable to Evian.
Hikers will also love the paths that run through the locality of St Martin: Rabon pass, the peak of Clot de Raut, Tete du Villars, Baisse de Cangelard, Turini pass, Authion pass, the La Brasque hay barns, etc...
They will be able to enjoy grandiose panoramas from 2,500 m up : you will see the
French Riviera
coastline standing out from the Mediterranean, and weather permitting even glimpse the mountains of Corsica on the horizon!
Renown for the beauty of its lakes and mountains, this prestigious site has snow from November to February, in May and June the melted snow gives way to beautiful pasture lands, adorned with wild flowers where the mountain air is full of the scents of pine and larch. September is one of our favourite months, it's still quite warm and the red and yellows of the autumnal leaves completely change the valley into an impressionist painting. It really is the most beautiful place!
What to see
Ste Croix chapel (White Penitents). Misericorde chapel (Black Penitents).
Museum of Vesubian Traditions at the Old Mill.
16th C Palais Gubernatis. Church Assomption (1694).
(Romanesque bell tower, Primitives by Louis Brea, 12th century statue of the virgin).
Ste Anne's Gateway (all that remains of the ramparts that fortified the village in the 14th cent.).
Leisure activities
Walking and Hiking Horse Riding (long-distance hiking path GR5 passes through here).
Alpine Ski resort at Colmiane (10 mn by car) and cross country skiing at Boreon (20 mn).
Tennis, Football, Swimming pool, Petanque, Fishing in streams.
Hang gliding, Climbing, Mountain-biking, etc...
Grand Carnival (February). Jean Behra Car Rally (June).
Flea market, Football Tournament, Literary Days,
Pilgrimage to the Madone de Fenestre (July).
Bread Festival, Craft fair, Race (August).
Lumberjack Contest (September). Horse Fair (October).
Accomodations
Hotels.
Campsites.
Furnished lettings. Rural Gites. Overnight Gites.
Bed and breakfast.
Restaurants in the village.