Villeneuve d'Entraunes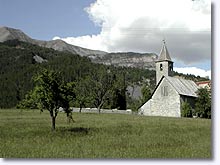 Nestling between fields and orchards in the Var valley, this small village with an interesting historic past is today a calm and picturesque place, worthy of a detour.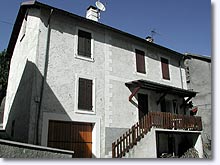 ou will take pleasure in strolling between these well-spaced houses with wooden balconies, some of which have facades decorated with trompe-l'oeil, to appreciate old washhouses and fountains, which tell us about life in the past, to admire the green nature around … and greet one or two local grannies in aprons!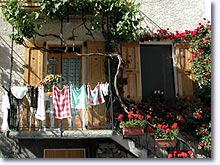 The surroundings of the village lend themselves to superb walks in the middle of a generous nature and rich in flora.
The most observant will be able to surprise marmots or chamois... and fishermen will be able to tease the trout in joyful torrents.
What to see
Parish Church St Pierre.
Chapel, ND des Graces, ochre and blue.
Rural Chapels, Ste Marguerite and St Ginies.
Leisure activities
Walking. Trout fishing.
Accomodations
Holiday rentals.