Ascros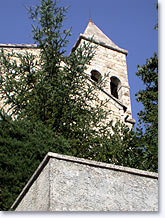 Seen from afar, Ascros astonishes the traveler with its location in height, perched above the void and at the same time, leaning against the sides of a small rocky ridge.
The castle of Ascros, of which you can see important remains on the ridge which dominates the village, dates from the 11th century and the Romanesque church, still superb, from the 13th. That is to say that the village of Ascros benefits from a long past… and also from a superb panorama over the
Mercantour park
and the pre-Alps of Grasse.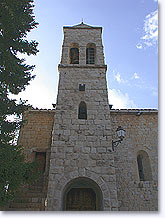 So take the "Montée du Pourtaou" to contemplate this sublime Romanesque church up close, as if set in the rock. You can then stroll through the narrow streets whose walls sometimes seem to brush against each other, climb a staircase to discover a small square and its washhouse, still in use judging by the good smell of soap that emanates from it!.
Very lively and animated in summer, Ascros is surrounded by exceptional landscapes, vast verdant terraces start from the village and descend in stairs as far as the eye can see.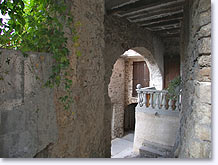 You will discover a generous and fragrant Mediterranean vegetation promising sumptuous bouquets of wild flowers.
Pure air, beautiful nature, and long walks, thats the order of the day during a stay in this small calm village far from the maddening crowds!
What to see
St Veran church.
St Anne Chapel.
Wood burning communal oven
Leisure activities
Walking, horse riding and mountain biking.
Para-gliding.
Seasonal events : fair on the 2nd and 4th August.