Saint Antonin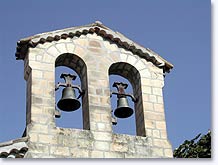 Saint-Antonin is a very small village spread along a hill between the Var and Esteron valleys.
From the bottom of the hill you'll be surprised to see the village houses which seem to line up in "indian file" along the ridge.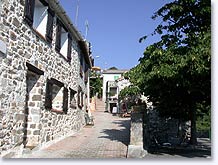 They overlook the verdant fields, small valleys and forests.
The village gives the impression that the houses have been lined up, one after the other as if they wanted to make sure that each could take equal advantage of the magnificent views without being jealous of the others!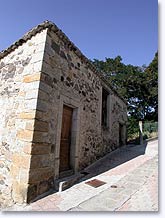 Visiting Saint Antonin will be easy, just take the street that climbs along the ridge, but you will need a lot of breath to reach the small chapel at the very top, on a promontory.
A few pretty houses, surrounded by vegetable gardens where tomatoes grow or small gardens shaded by climbing vines, one or two pleasant refreshing fountains, a donkey and hens in a meadow, a church square where two green benches stretch out their arms to you, especially since the view of the surrounding forest is superb and the air of perfect purity...
Saint Antonin will seduce lovers of rural calm... and human contact, because here, the locals, young people on bikes or "old" people sitting on benches, will all say hello to you...
What to see
XVIIth century church.
Leisure activities
Hiking.
Accomodations
Holiday rentals.