Blausasc
18 km north of Nice, take the D2204 then the D321 on the right.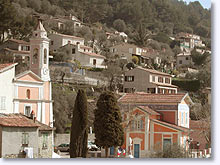 Layered on gentle hills planted with pines and olive trees, Blausasc is a place blessed by the gods, so peaceful that you will have the impression of being a long way from the overcrowded French Riviera.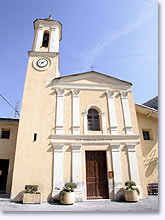 Clean and pretty, Blausasc is not a real village, rather a scattering of houses, many of which are old, often restored and repainted in pretty cheerful Italian colors - pastel pinks, yellows, soft browns - sometimes with clever trompe-l'oeil to decorate a facade.
Several squares are brand new, the one where the pretty neo-baroque church stands, painted white and orange pink, is particularly successful, with its large fountain and its washhouse, its plane tree and its two cypresses, its terrace with a panoramic view of the landscape. around.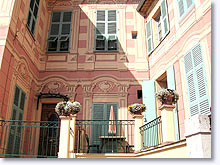 If we add the superb building to the facade enriched with this art of the poor called trompe-l'oeil: false balustrades, false marbles and false friezes, you will have a summary of the art of living in the South
Enchanted by this somewhat arid but so beautiful Mediterranean nature - secular olive trees, pine and oak forests - lulled by the song of birds and cicadas in summer, perhaps you will never want to leave Blausasc again. And we would understand you!
What to see
Blausasc chateau remains.
XIXth century parish church.
Chapel, ND du Terron (1642).
Leisure activities
Walking. Tennis.
Cultural events, exhibitions.
Village Fair, 8 september.