Collongues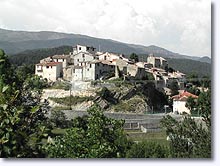 Perched on a rocky outcrop, Collongues is a small village, its circular from huddling around itself, looking over a large verdant plain.
The village houses are surrounded by a veritable maze of steep, vaulted stepped streets where you will soon be pleasantly lost.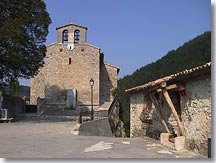 From the church square at the top of the village there is a magnificent panorama over the agricultural plain and surrounding forests.
What to see
Mediaeval church (flat facade and double bell tower).
Remains of the castle.
Leisure activities
Hiking in the forests of the Miolans mountains, and in the Madaric, Fontagne,
Terrasse and Riou valleys.
Fishing.
Village fair in August.
Accomodations
Gites. Holiday rentals.