Amirat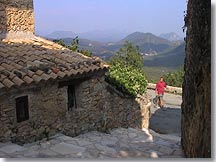 Nestled on the side of a hill across from the green forest of Patronne and la Cressonniere, the village of Amirat is a wonderful spot for hikers.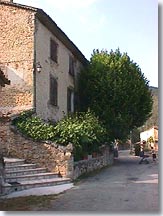 Amirat is divided into three parts:
"Les Agots" which dominates the whole valley of Chanan,

Amirat with its town hall, public square and panoramic view.

Maupoil-Saint Jeannet with its 16th century chapel.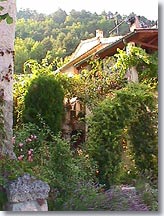 If you like hiking, you will have the opportunity here to do them on foot, on horseback, by bike... and even on donkeys, for those who like to take their time!
A true haven of peace, sunny most of the time, Amirat will satisfy lovers of beautiful nature with calm and silence.
What to see
Ste. Anne Church (16th c.).
St. Jeannet Chapel (16th c.) and its wooden gate.
Small castle of the 18th c.
Oratories, Rosaire and Ste. Anne.
Leisure activities
Hiking (GR 4). Climbing.
Fishing French bowling center.
Patron Saints'Days.
Accomodations
1 overnight gite. 1 mountain refuge.