Courmes
21 km 2north-east of Grasse via the D2085, D2210 and D6.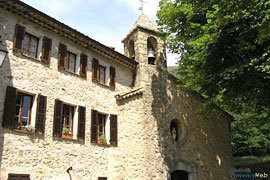 To drive along the road winding along the bottom of the Loup gorge is an adventure in itself.
On the way, you must stop on the D6 to admire the Courmes waterfall 40 metres high, a spectactular sight and extremely refreshing in the summer.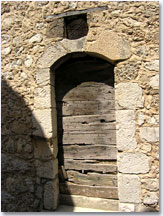 Then continue along the little road winding up out of the Loup valley to at last reach Courmes, a tiny mountain village nestling at the foot of the Puy de Tourrettes. The road stops here; you're at the end of the world, but just 45 minutes from the airport.
An avenue of plane trees will lead you to the village entrance; its marvellously restored yellow stone houses, its wash-house and enormous wooden doors built during the Renaissance.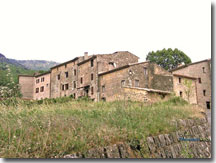 Courmes was a seigneury in the Middle Ages, and was then virtually abandoned after the Second World War.
Since then it has recovered somewhat, enlivened by city-dwellers looking for a natural environment and beautifully maintained holiday homes.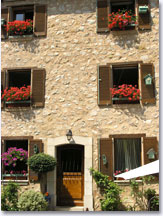 Here the air is pure and clean, the Mediterranean vegetation is exuberant, there is perfect quiet and you are close to the mountains, enabling you to discover a few summits in the hinterland, such as the majestic Puy de Tourrettes (1267 metres).
There are many hiking paths, taking you from the waterfall to the village, or to the Saint-Barnabe plateau, or to the baou.
What to see
17th century Sainte-Madeleine church with pyramid-shaped belltower
(18th century reliquary and gilt wooden altar, tomb of the Cormis family).
Communal oven (still functioning).
Square fort with Renaissance gateway.
The famous Courmes waterfall.
Leisure activities
Hiking (GR51) and horse riding.
Courmes waterfall (40 metres high).
Baous site.
Fishing.
Patron saint's feast day on August 30th.
Accomodations
Holiday rentals.