Entraunes-Estenc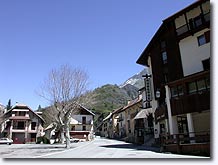 Entraunes is a small village, surrounded by superb mountain landscapes and several icy torrents.
The source of the Var is located here in a beautiful natural environment: peaks reaching 300 m, high altitude lakes, Alpine meadows that explode into flower in summer, torrents winding along under the larch trees or cascading down the rocky cliffs.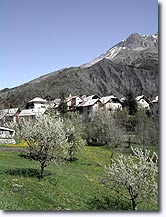 You are in the heart of the
National Mercantour Park
and because this has been a protected site for over 20 years, chamois deer, ibexes, royal eagles and marmots live here in complete peace and harmony.
You will enjoy visiting the village of Entraunes (1,260m) for its calm, its narrow cobbled streets and its recently restored chapels revealing a rich religious heritage.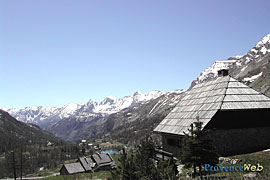 As you climb towards Cayolle pass (2,326m) linking Nice to Barcelonnette via the prestigious Route des Grandes Alpes, you will discover the hamlet of Estenc nestling at 1,800m above sea level on a sun-drenched plateau.
This is the ideal starting point for long distance hikes or simple family walks around the old farms and chalets that are dotted around the hay meadows and larch groves.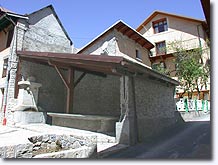 In winter, this vast cirque is the ideal site for cross-country skiing or ski touring.
Using snowshoes, beginners and families can also take advantage of the snow at Estenc and the glorious sunshine that the region has to offer even in winter.
What to see
Church of La Nativite (listed 17th century paintings).
Chapel of St Sebastien (historical monument, 16th century fresco).
Chapel of Rosaire (listed 17th century paintings and objects).
Leisure activities
Hiking and pony trekking. Cycle touring.
Canyoning. Trout fishing.
Resort for cross-country skiing and Nordic ski touring.
Accomodations
Hotel.
Holiday rentals. Bed and breakfast.
Campsite.