Le Broc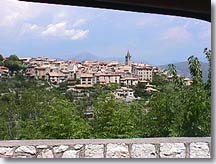 This village, perched on a rocky outcrop overlooking the confluence of the Rivers Var and Esteron, is itself watched over by the Chiers mountain.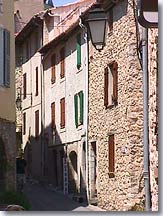 Le Broc has a number of charming little streets, bordered by ancient stone-built houses where, when spring comes, the flowers on the balconies and window boxes give a pretty charm to the village.
Le Broc is a convivial village which seems to know how to party. In January it's the St Antoine Fête, February brings the olive fête and in November the chestnut Fête takes the honours.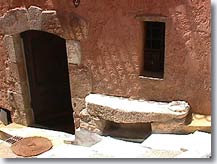 The annual fete is in August no doubt just to celebrate the summer holidays, why don't you come and take part?
What to see
Church, Ste Marie Madeleine (1563).
Chapels, Ste Marguerite and St Sebastien.
Oil Mill.
Leisure activities
Walking & hiking (sign posted footpaths).
Tennis.
Squash.
Accomodations
Holiday rentals.