La Roquette sur Var
31 km from Nice, take the RN 202 then the D20 on the right.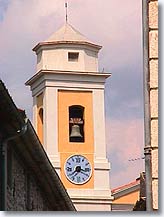 Perched like an eagle's nest and set against a superb mountain scenery La Roquette sur Var looks over wonderful views to the sea and the summits of the
Mercantour National Park
.
The village is sure to charm you with its beautiful houses dating from the XVIth and XVIIth C., its narrow streets and vaulted passage ways, pretty drinking fountains, beautiful doorways and external staircases.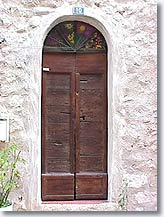 To the north east of the village, the ruins of Castel-Viel bear witness to occupations which go back to the Roman and Medieval periods.
The Tralatour Castle (XVIth C) has kept intact its imposing walls from the same periods but is now private and not available for visits.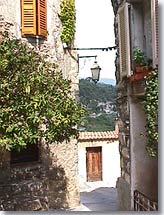 There are a number of walks and Mountain Biking routes around the village which allow you the possibility, in a more sporting fashion because of the hills, to discover the natural environment and splendid landscapes...
The less energetic can take part in petanque games in the village square or immerse themselves in the cordial atmosphere which reigns over the village of Roquette.
What to see
St Pierre Church Baroque. Ruins of Castel-vieil
Notre Dame Del Boscdu Chapel XVth C.
Leisure activities
Walking and Hiking.
Mountain Biking. Tennis. Fishing.
Village Fete (Beginning of August).
Accomodations
Holiday rentals. Gites.