Saint Léger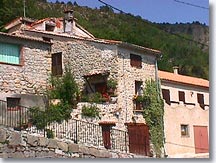 Squeezed between the Var and Roudoule valleys, Saint Léger is a very small village which spreads out over the slopes of a mountain side.
Surrounded by pasture land, pine and beech forests the village is set within a magnificent natural environment. Discover its beauty using the sign posted routes.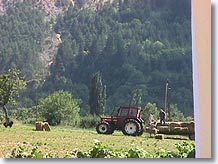 Along the way, appreciate the coolness of the Letta beech forest, and enjoy yourselves crossing the numerous bridges of all styles, (including a suspension bridge !) which span the Roudoule River.
Don't leave Saint Léger without visiting the cheese shop and tasting some of the local goats cheeses. Tasty!
What to see
Church St Jacques le Majeur, XIIth and XVIth centuries.
Renovated communal oven.
Agriculture, beekeeping and forest House.
Leisure activities
Walking & Hiking. Fishing.
Accomodations
Holiday rentals.