Tourette Levens
15 km north of Nice on the D19.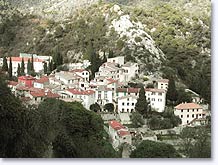 Tourrette Levens is a village surrounded by hills located in extremely beautiful mountainous countryside in the Nice hinterland.
The medieval village was abandoned in the middle of the 19th century and today is in ruins, looking over the present day village of Tourrette Levens.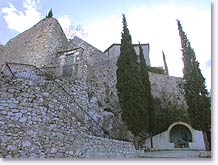 Recent buildings are spread amongst the different neighborhoods of the commune: Revel, La Condamine, Camp Soubran, Le Plan d'Arriou and Les Moulins.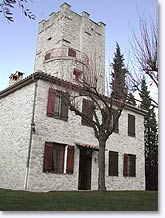 It makes for a green environment with houses dotted here and there, whereas in the village itself beautiful older houses are grouped around small squares and narrow streets, full of charm.
Don't leave Tourrette Levens without visiting the
restored Castle
which today hosts a
butterfly museum
(unique in the area) as well as a cultural center.which organizes many interesting cultural events.
Leisure activities
Walking and Hiking (GR 51).
Tennis. Sports' area.
Accomodations
Holiday rentals.