Tourette du Château
45 km from Nice, take the RN202 then the D17 and the D227.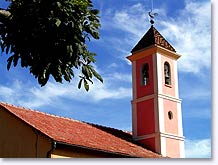 Tourette du Château is perched on a promontory overlooking the deep Estéron valley on one side, and surrounded on the other side by wooded peaks and hills. Above it is a vertical rocky ridge!
This little village has occupied this site blessed by the Gods since the 13th century!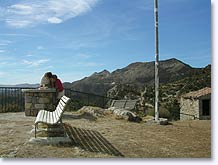 Once you've parked in the small car park, make your way to the vast car-free "Sainte Anne" square shaded by plane trees, where you will be delighted to discover a superb baroque church recently repainted yellow and pink, with its bell tower roofed with varnished tiles, typical of the Southern baroque style.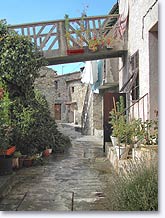 Then take a deep breath and climb the steep alleyways of Tourette du Château. As you go, admire the pleasant little square with a beautiful fountain (dated 1892) abutting its wash house, a covered passageway with exposed beams, and dressed stone hay barns, before you reach the top of the village, where the viewpoint table is an absolute must.
From here you have an incredible 360° view, the air is pure, tranquillity reigns, the natural environment is perfect, and you have the impression of being in another world, far, very far from the overcrowded
French Riviera
!
What to see
Remains of the Tourette Castrum.
A Celto-Ligurian site (on Mont Vial).
St Jacques church dating from 17th century.
Ste Anne's chapel. Communal bread oven.
Leisure activities
Hiking and Walking.
Festival at the end of July.
Accomodations
Holiday rentals.