Sauze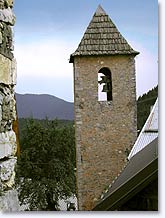 Former fortified village in the 13th century, of which there are some ruins and a church on the rocky summit which dominates the village to the north, later nicknamed the "breadbasket" of the upper Var valley. Sauze is today a very small mountain village, isolated in a rural site and still cultivated by a few irreducible peasants.
The small, narrow, winding road that climbs through pines and oaks (where it is difficult for two cars to pass each other, it is prudent to honk your horn) will take you to the middle of the village, before stopping there.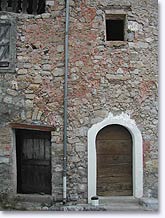 On the square, a beautiful church of gray and pink stone, with a shingle roof, stands alongside old houses with wooden or wrought iron balconies, the covered washhouse and its large fountain dating from 1900. The discolored facades, the characterful stones and the wood aged by snow and sun give Sauze a lot of charm.
Do not miss, very close to the village, the belvedere from where one has an impregnable view, on all the marvelous valley of Haut
Var
.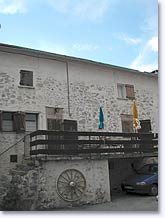 An easy hike (3 hours) which goes around the hamlets of Sauze - Sauze le Vieux, les Selves, les Moulins, and Chana Pastoun - you will discover the old houses built with local materials - stones, plaster mortar made from gypsum, larch beams and cladding - reflection of a once self-sufficient life: they all include a stable on the ground floor, the common room on the first floor and above the rooms soberly served by a rustic staircase, finally the attic at the very top.
If you come in autumn, remember to bring baskets and knives, because the surroundings are full of mushrooms… But don't spread the word about it too much!
What to see
ND de la Colle church.
St Joseph and St Jean Baptiste chapel.
Accomodations
Holiday rentals. Gites.