'; //-->
Saint RaphaŽl
The Var Departement - Population : 34,575 inh.



Next to Frejus (4 km)on coastal route N98.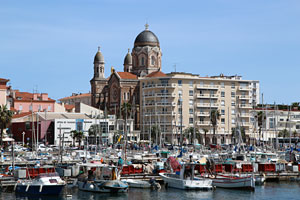 Between the Mediterranean and calcareous Provence, the Esterel Mountains are 32,000 ha. of volcanic rack of which 13,000 ha. are classified and protected.
This domain offers all kinds ot sports including hiking, horseback riding, climbing, and mountain biking...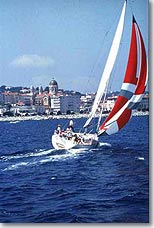 With 5 different harbors, St. Raphael the sailing resort is the ideal place for boating enthusiasts.
Along its 42km. of coastline you can discover sandy beaches, creeks, and inlets, all carved out of the famous red rock ot the Esterel Mountains.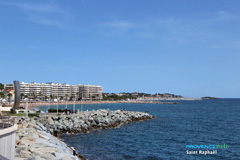 St. Raphael is also the city ot Var where tourism and business are one. There are seven reception areas and a municipal conference hall (Palais des Congres)which can be adapted to different types of functions such as seminars, conferences, gala evenings, etc.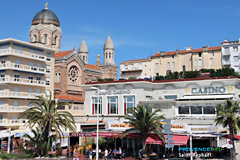 You will be able to discover traditional festivities in every season. There are joust tournaments, celebrations of St. Baume and St. Pierre, Mimosa Week, Jazz festivals, and other typical St. Raphael entertainment.






What to see:
The Church of the Templar Knights (11th and 12th c.).
Notre Dame de Victoire Church.
The marine archeological museum.


Leisure activities:
All water sports.
5 nautical centers, 2 navigation schools, 6 diving clubs.
Hiking on the coastal path.
Hiking and cycling in the Esterel massif.
Golfs (4 courses!). 6 tennis clubs.
Randonnees cyclo-tourism.
Jazz Festival.
Musical evenings of the Templars.
Cooking Festival.
Regattas.
Golf competitions.
Festivals of Light in December.


Campings
Accommodation:

Hotels.
Bed and breakfast.
Holiday rentals.
Campsites.


Neighbouring towns and villages:
Puget sur Agens (9 km), Roquebrune sur Argens (15 km) and Les Adrets de l'Esterel (23 km).