'; //-->
Saint Mitre les Remparts
The Bouches du Rhone Departement - Population : 5,965 inh.



On the D5 between Istres (8km) et Martigues (7km). 46 km west of Marseilles.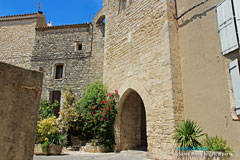 Saint Mitre les Remparts is located in the south of the department of Bouches du Rhone. From its position high on the western shore, the peaceful village overlooks the Etang de Berre.
With its old stone houses, you are sure to find it charming. The architecture of some of the houses recalls the time when the cultivation of olives brought wealth to the villagers.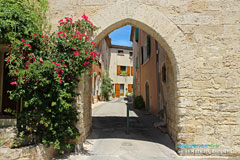 As you arrive in the village, you can't fail to notice the defensive walls, dating back to the 14th century. There are two gates in the ramparts - the south gate, known as the Porte de Martigues and the north gate or Porte d'Istres.
You will then notice the houses built as extensions of the walls. Wandering through the centre of St Mitre, you will discover a picturesque labyrinth of streets which lead to the church, from where you'll have a good view over the Engrenier Pond.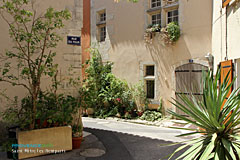 Saint Mitre has conserved several fine relics of its past.
The village was almost certainly founded in the 9th century, and then at the end of the 14th century the site of Castelveyre (afterwards re-christened St Blaise) was razed by the Lord of Les Baux.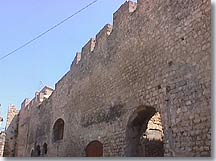 The story continued with the reconstruction and extensions of the existing fortifications and castle (still visible today).
The site of Saint Blaise, 4 km from the village, was inhabited from the end of the Palaeolithic period up to the 15th century.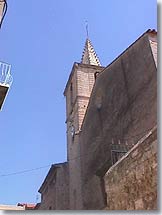 The original settlement was founded as a result of Mediterranean trade, and to this day three types of walls can be seen: Hellenic, primitive and early Christian.
You can also visit the "Ville Basse" (the lower town), the "Ville Haute" (the upper town) and the ruins of the church of St Vincent.

The 12th-century chapel of St Blaise is the only building remaining from the time when the settlement was known as Castelveyre.






What to see:
The archaeological site of St Blaise (4 km from the village).
The defensive walls. St Blaise oppidum.
17th-century windmill.
17th-century church. Fountain with 3 spouts and basin.


Leisure activities:
Market on Wednesday morning (Parking de la Manare).
Walking, horse-riding and mountain biking.
Tennis. Boules.
Festival from 28th to 31st July
Summer events.


Accommodation:

Campsites


Neighbouring towns and villages:
Carry le Rouet (6km), Martigues (12km) and Ensues la Redonne (14km).