La Barben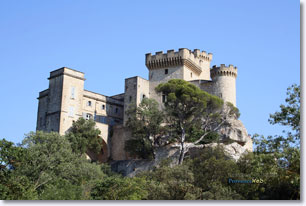 La Barben is a small village, peacefully situated in the middle of the Department of
Bouches du Rhône
, not far from
Salon de Provence
. Surrounded by lush green countryside, La Barben extends over more than 20 km² of woods.
The River Touloubre and its tributaries cross the municipality's territory and there are numerous springs… even during a heatwave there is no shortage of water here.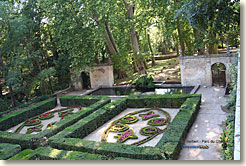 La Barben is fortunate enough to have a magnificent historic monument in the form of a wonderful château. Remarkable both for its interior and its exterior, it is open to the public all year round. In addition, the château is surrounded by a magnificent garden in the French style which was designed by
Le Nôtre
(who created the gardens at Versailles). There is also a zoo which extends over 0.3 km²!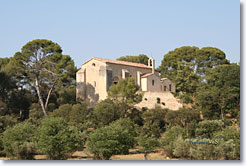 -
The castle
:This superb mediaeval fortress (mentioned in 1069) belonged to King René in the 15th century. Altered and extended in the 16th and 17th centuries, restoration work was then carried out in the 19th and 20th centuries. Today you can visit the chateau which has been restored to all its former splendour. Ceilings in the French style, plaster decoration, 17th-century printed cloth... All the rooms in the chateau have period decoration and furnishings.
-
La Barben zoo
is the largest zoological park in the region. The hilly site extends over 0.33 km² and houses almost 400 animals. Giraffes, elephants, lions, panthers, tigers, cheetahs, pumas and ostriches all live peacefully in this beautiful area of the Provencal hills. A vivarium, an aquarium and an aviary have also been installed in the stable and the old sheepfold (19th century). Iguanas, alligators, pythons and boas await you there...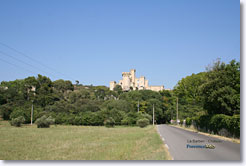 Whether you visit for the day or stay for longer, La Barben boasts attractions which appeal to both children and adults - and all in the midst of the beautiful
Provence
countryside (without the restrictions of the crowded coastal region.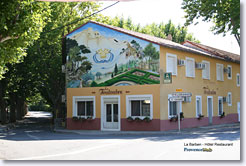 Moreover, the village's geographical location makes it very easy to travel to other parts of the region: shopping and museums in
Aix en Provence
and
Salon de Provence
which are very close, the famous hilltop villages of the
Luberon
, the lovely houses of
St Remy de Provence
, the olive trees of the
Alpilles
and the wild horses of the
Camargue
are not far away.
What to see
Chateau de La Barben.
The castle gardens.
Leisure activities
Market Thursday and Saturday mornings.
Walking and horse riding. 3 riding centres.
Accomodations
Bed and breakfast.
Gites. Holiday rentals.