'; //-->
Aureille
Departement of the Bouches du Rhone - Alpilles - Population : 1.603 inh.



Between Les Baux de Provence and Salon de Provence. Salon de Provence exit on A7 freeway.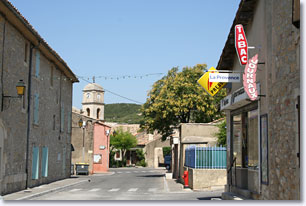 Aureille is a charming and peaceful little village situated at the heart of the Alpilles and surrounded by some of the region's most beautiful spots: Saint Rémy de Provence, Les Baux de Provence, Cavaillon, Salon de Provence as well as Arles and the Camargue, all within a radius of 8 to 30 km.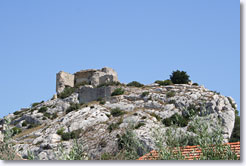 As you walk along the little lanes of Aureille, admire the lovely old stone houses, huddled close together and now beautifully restored.

Some reveal glimpses of pretty floral courtyards, while others have gardens at the back. At the heart of the village you will pass a large manor - a sort of splendid private château.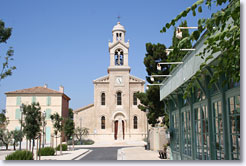 Overlooking the village are the remains of a 12th-century château (private property) which was long in possession of the town of Arles and protected the Eastern edge of its territory. It is closed to the public at present because the state of the ruins makes it too dangerous.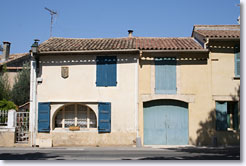 Take a walk around the old village. In every little lane there is something to see - a small detail, a beautiful window covered in flowers, an old door marked by time, a well or the seat where the village's older residents sit and chat or just watch the world go by..

Aureille is a village with a soul. It is not a place full of posh second homes and deserted for half the year. It is a real village, with its festivals, traditions and customs… aperitifs and a pleasant atmosphere are all on the programme.




What to see:
The old village.
Oratories.
Parish church.
Castle's remains.


Leisure activities:
Walking. Hiking.
Boulodrome.
Summer events.


Accommodation:
Holiday rentals.


Neighbouring towns and villages:
Mouries (4 km, Eygalières (6 km), Les Baux de Provence (10km) and Saint Rémy de Provence (15 km).