'; //-->
Auriol
The Bouches du Rhone Departement - Population : 11,548 inh.



Between Saint Zacharie (4 km) and La Destrousse (2 km). Auriol Exit on the A52 freeway.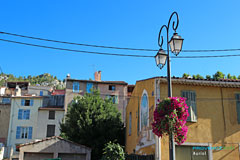 Auriol is an industrial town midway between Marseille and Saint-Maximin on the banks of the Huveaune river.
When you arrive in the village one of the first things you see are the hundreds of small house built along the flanks of the valley, this is the most recent part of Auriol and of little interest to tourists.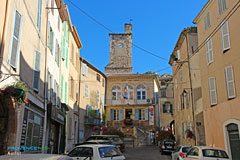 Better to take the direction of the village center, leave your car in the "place des platanes" and discover the village on foot.
Once you have crossed the small concrete and wrought iron bridges which straddle the Huveaune river, delight in walking around the narrow streets of the village, charged with history.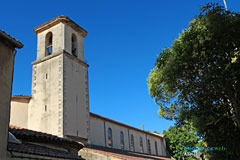 In the center the clock tower with its two sun dials dates back to 1564.
On the front of the Parish Church you will find the inscription " République Française-Liberté, Egalité, Fraternité ".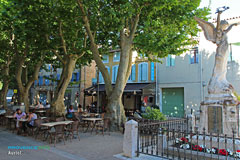 This Republican saying dating back to 1880, bears witness to the difficult past relationships of the church and state which still exists as does the Saint-Eloi doorway and the secular vaults of the ancient gateways at Amont and Sainte-Barbe.
There are a number of walks from the village including visits to the glacières, the Infernets caves, a neolithic settlement, the small hamlet of Moulin de Redon, or even the Régagnas range...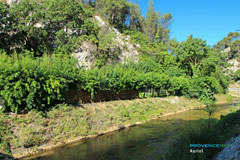 Further on in the Sainte Barbe place the fountain offers wonderful fresh water from the surrounding hills and you can admire the XVII° and XVIII° century belfrey.
The medieval rock in old Auriol still mounts guard over the remains of its powerful castle.






What to see:
The XVII° and XVIII° belfrey.
Clock Tower.
Chapel Sainte Croix


Leisure activities:
Walking/Hiking in the Sainte Baume range. Boulodrome.
Summer Events.


Accommodation:

Hotel.
Bed and breakfast.
Holiday rentals.


Neighbouring towns and villages:
Roquevaire (4 km) , Saint Zacharie (4km), La Bouilladisse (4km) and Peypin (6km).