'; //-->
Cassis
The Bouches du Rhone Departement - Population : 7,434 inh.



On coastal route D559 which links Marseille to Toulon. 4 km from highway A50.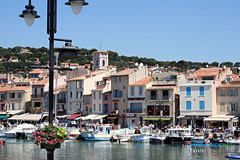 This little seaside resort is snuggled at the foot of a very tall cliff called Cap Canaille. Cassis is a wonderful place to stroll about with its picturesque fishing port lined with cafes and restaurants.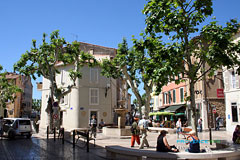 The city built with its streets going up and down has lovely old quarters with an elegant hotel de ville on the shady square, where the inhabitants came to cool off and play "petanque" on summer nights.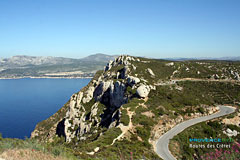 The route des Cretes highabove the sea is very impressive and has a fabulous panorama of the area. This road links Cassis to La Ciotat and follows along the cliffs Soubeyranes.
Cassis is famous for its immense creeks which majestically skirt the sea to Marseille.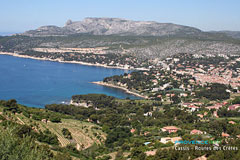 Considered by climbing enthusiasts as a must-see site, the creeks offer all kinds of walks: from the most tranquil to the most sporty. 160 km of trails are marked.
You can also discover them by sea, the ride will be unforgettable.






What to see:
Museum ot Arts and Popular Traditions.
The Calanques (boat tours).
(Our Marseille friends invite us to specify that some of these coves are located in the town of Marseille ... Please note the question is sensitive ...)
Wine growing estates.


Leisure activities:
Beaches, boating, scuba diving.Hiking, cycling, climbing.
Numerous event all year long.
Wine fair in September
Sea festival in June.
Christmas market in December.


Accommodation:

Hotels.
Bed and breakfast.
Holiday rentals.
Campsites.


Neighbouring towns and villages:
Roquefort la Bedoule (5 km), Carnoux en Provence (7 km), La Ciotat (12 km).