Martigues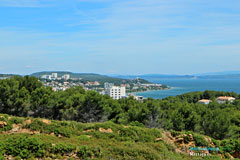 Famous for its flowers and gardens, Martigues is situated on the side of a lake, the "Etang de Berre", and linked to the sea by the Caronte channel.
Although the village has recently undergone rapid industrial expansion, this economic development has not destroyed its tourist attractions.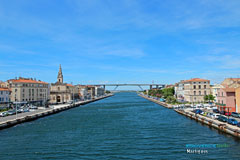 Due to the charm of its canals, islands and bridges, Martigues is also known as the
Provencale Venise
...
So take the time to wander along the quays, particularly in the "quartier des pecheurs" around the canal Saint-Sebastien.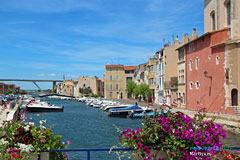 This quarter is called
le miroir aux oiseaux
and back in the 17th century, fishermen used to live in the colourful old houses lining the banks of the canal.
These houses have inspired a number of painters, including
Duffy
ou
Ziem
. The area has also been made famous by the film
Bourvil
and
Fernandel
.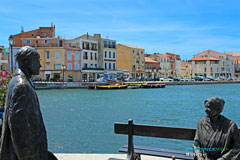 Visitors will appreciate the beautiful beach of La Couronne and be captivitated by the tiny port de Carro, the charming fishing port and marina - all sheltered from the Mistral.
What to see
17th century church of the Madeleine.
17th century church Saint-Genest.
Chapel of the Annonciade des penitents blancs.
La maison du chapeau de gendarme (so-called because of the shape of its roof).
The village gaulois (archeological window from the 5th century BC).
Ziem museum (archeology, contemporary art, contemporary and impressionist paintings).
Leisure activities
Swimming pool, tennis, water sports.
Walks around the canals and sea excursions.
Hiking and mountain biking (maps available with signposted routes).
Holiday rentals
Campings
Accomodations