'; //-->
Allauch
The Bouches du Rhone Departement - Population : 21,743 inh.



Between Marseille(12 km) and Aubagne (13 km) on the D908 or the N 96 and then the D4.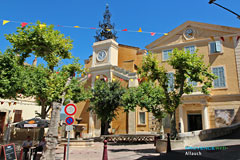 Sitting on the southern flank of a vast rocky desert like area the village spreads down to the banks of the Mediterranean, Marseille and its islands. Its location at the centre of the Garlaban range offers 180° views over places with names which mean something to all those who remember the stories of the famous provencal film maker and writer Marcel Pagnol from their childhood, "the grotte du Grosibou", "la Bastide Neuve", " Tête Rouge", "les grottes des Pestiférés".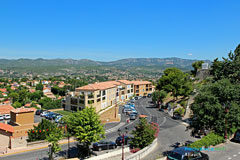 Among the lively roads and streets of the village the central square of the 5 mills will lead you to other historic monuments in the village which can't fail to please those who love historic references.
Places like Notre Dame du château, the XIe century chapel, Saint Sébastien church and remains from the XVIe century...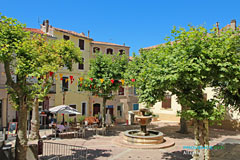 The most original place in the village is perhaps the Brémond family's tea room installed since 1938 in the village.
You can buy all the local specialities inside : honey sweets, bolied sweets, sugar and a range of nougat.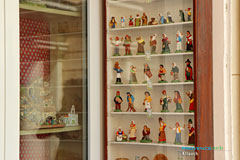 The tea room even has a provencal library for clients so that you can discover a beautiful book about Provence at the same time as you enjoy a nice cup of tea and or some of the local sweets....among other specialities.
Don't miss : the Provencal Santons "chez Gilbert Orsini", these typical clay figurines represent the professions of the past and provencal folklore.






What to see:
XIe century chapel
Saint Sebastien Church, XVI century.
XIX° shrine on the Notre Dame.


Leisure activities:
Walking/Hiking in the Garlaban range of hills.
Heated swimming pool.
Tennis courts. Golf course.
Shooting, horse riding.
Boulodrome.
Summer Events.


Accommodation:

Hotels.


Neighbouring towns and villages:
Plan de Cuques (1km), Marseille(12km) and Roquevaire (14 km).