'; //-->
Paradou
The Departement of Bouches du Rhone - Pop.: 1,500 inh.



8 km north east of Arles and 29 km south of Avignon.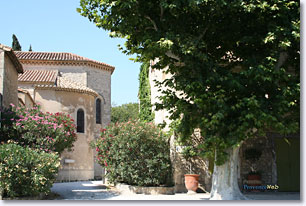 Le Paradou is the charming name given to this tiny village situated between the Baux de Provence and Maussane les Alpilles at the foot of the Alpilles mountain range.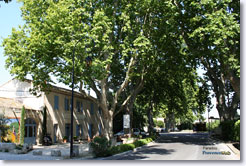 Although this village may well ressemble Paradise, the origins of its name Le Paradou are much more down to earth... its name comes from the ancient windmills used by the weavers who lived on the banks of the Arcoule river.

In the middle ages, the village was called St Martin de Castillon (not to be confused with the village in the Vaucluse).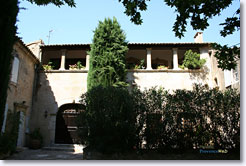 Established at the foot of the fortress, the Baux de Provence, the fate of the village was closely linked to the nobles, the "seigneurs des Baux". Two historic artefacts from this era can be seen today : a surprising hydraulic irrigation system and the remains of a 12th century chateau with crumbling towers and a walled enclosure.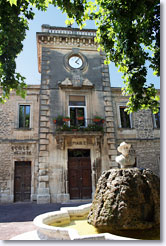 You can also visit an unusual museum displaying more than 400 different santons and 32 scale-models in an area 400 m2. La Petite Provence du Paradou is understood to be one of the biggest creches in the world.

This museum merits a detour as you can admire the work of some of the most talented Santon makers in Provence.

Le Paradou is a delightful village filled with beautifully restored houses and colourful gardens. With its narrow, well-maintained streets, brightly painted shutters, restaurants decorated in Provencal style and tempting hand-craft boutiques, Le Paradou is a glorious example of Provence at its best !





What to see:
17th century château de Castillon.
"La Petite Provence du Paradou" museum.


Leisure activities:
Hiking. Tennis, guided exercise trails and pétanque.
Cultural events.


Accommodation:
Hotel-restaurant.
Bed and breakfast.
Vacation rentals - Gites.


Neighbouring towns and villages:
Maussanne les Alpilles (4km), Les Baux de Provence (5km), Fontvieille (7km).