'; //-->
Plan de Cuques
The Bouches du Rhone Departement - Population : 10,630 inh.



North of Marseilles (13km) and next to Allauch (3km).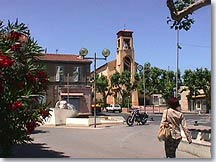 The town of Plan de Cuques is a part of the Marseilles agglomeration. Even though there are numerous local shops on either side of the main street Plan de Cuques remains a simple neighbourhood of Marseilles.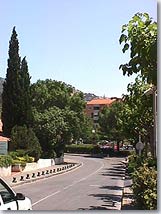 Some people call it a dormitory town, and its certain that Plan de Cuques doesn't offer much for tourists although the large number of local shops means it is a good place to do your shopping.
At the same time its proximity to two tourist centres (Marseilles and Allauch) means that you can discover both the attractions and ambiance of a large city and the charm of a historic village.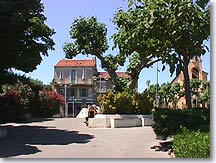 You can also take some wonderful walks around the footpaths on the Garlaban range of hills.






What to see:
Boulodrome. Tennis.
Open Air Swimming Pool.


Leisure activities:

Accommodation:

Hotel.
Vacation rentals.


Neighbouring towns and villages:
Allauch (3 km),Saint Savournin (16 km), Peypin (14 km), Septèmes-lès-Vallons (21 km).