Istres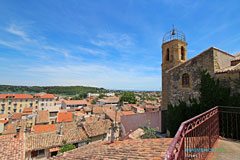 Situated between
Marseille
and the
Camargue
, with three natural lakes in the vicinity (Etang de Berre, l'Olivier and Entressen), Istres is an agreeable town offering a wide range of cultural and sporting activities.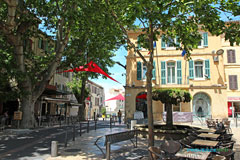 Visitors will be captivated by the typical Provencal charm of the old district. Originally surrounded by ramparts, the town was built in an oval shape and its buildings slowly grew outwards...
Today it is a mix of bourgeois and more modest housing, set amongst pretty shaded squares.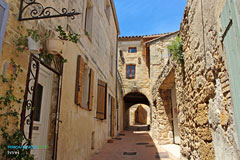 While visiting Istres you will appreciate the colourful flower beds in the parks and avenues... do not miss the panaroramic view of the town and its surroundings from the church ND de Beauvoir.
Another fine view from the "oppidum du Castellan" of the "Etang de l'Olivier" can also be seen.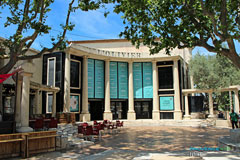 Those who like sports can take advantage of the excellent sports facillities. You can practice your favourite sport here, or take up a new activity altogether...
What to see
18th century "porte d'Arles". Notre Dame de Beauvoir church.
Chapel Saint-Sulpice. L'oppidum du Castellan.
Archeological museum (unique collection of amphores).
Contemporary art centre.
Leisure activities
Water sports at the lakes.
Horse-riding. Tennis.
Swimming pool. Squash. Water park,
Bowling. Golf (18-hole course at Miramas).
Hiking, (routes available from the tourist office). Mountain bike hire.
Cultural festivals, live music,shows and exhibitions throughout the year.
Accomodations
Hotels.
Holiday rentals.
Bed and breakfast.
Campsite.