'; //-->
Fos sur Mer
The Bouches du Rhone Departement - Population : 16,293 inh.



41 km south-east of Arles, 14 km west of Martigues and 49 km from Marseilles via the A55.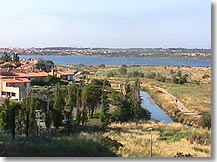 Fos sur Mer is a municipality in the southern part of Bouches du Rhone, between the Camargue and the Cote Bleue.
Until the 1960s Fos was a small village where people made their living from fishing and farming. The only industry at that time was salt production.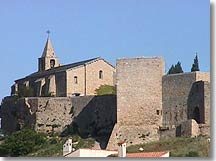 Things have changed a great deal since then. A huge port complex has been constructed and of course a major industrial area has developed around Fos which has now become one of the major industrial centres in the Mediterranean.
The small original village still exists; this is Fos-Village, standing on a promontory overlooking the town, and which is one of Fos' main tourist attractions, together with the beaches and nautical sports.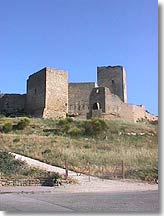 You enter Fos via a magnificent avenue lined with ancient Aleppo pines, like a bridal arch. You will then quickly find yourself at the foot of the Hauture, the name given to the 39 m high rocky promontory of Fos, from the top of which you will have an uninterrupted view of the region and the town.
Standing on this rock is the château, called the Castrum de Fossis, first mentioned in 923. It is one of the oldest chateaux in lower Provence.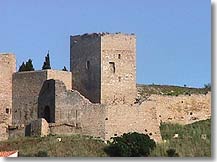 Park on the market square (it's too difficult to park on the village rock). Then follow the new access ramp and enter this fortress via the Northern Gate.
From the parapet walk you will see the keep (erected in 1200), and from a walkway overlooking the most recent archaeological excavations you will see the foundations of the Castrum's primitive tower.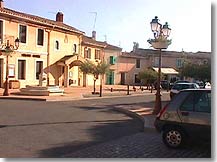 Don't forget to visit St Sauveur church afterwards. As you walk back down towards the village, you'll be able to admire the other side of Fos; its little houses, shady squares, cool fountains, cafe terraces where the locals share a joke as they play cards... in other words an authentic Provencal village.
You can also take a look at the village museum (at the tourist office) to discover life at Fos as it was lived at the beginning of the century. Automated figures and figurines bring to life a series of scenes showing daily life in Fos during this period.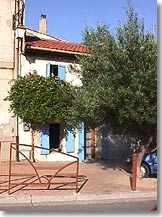 Over the last few years Fos has been seeking to change its image, attract tourists and encourage them to forget about its polluting industrial activities. It is protecting and promoting its historical heritage, and already possesses wonderful natural areas. It offers a series of beautifully kept fine sand beaches with many facilities, extending over more than 6 km.
There are no less than four beaches. It is making an effort to achieve the required level of comfort and quality for a seaside resort. Its beaches are clean and the water quality is closely monitored.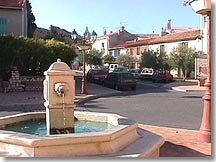 You can also enjoy exciting boat trips starting from Fos, heading for the Camargue and the cote bleue (calanques of Cassis, Carry le Rouet), cruise on the canals of Martigues and the St Chamas, reel fishing in the Mediterranean, scuba diving in the sea...i.e. everything to erase Fos' negative image and emphasise the town's positive aspects.






What to see:
Chateau de l'Hauture.
Saint Sauveur Church.
Village museum (tourist office).
Fos village.


Leisure activities:
Walking. Bicycle rental. Tennis.
Swimming pool. Petanque pitch.
Marina (800 berths).
4 beaches including nautical centre.
Cinema. Exhibitions. Summer events.
Market on wednesday morning (Place de la Republique).
Market on thursday morning (Fos railway station and Av Rene Cassin).
Market on saturday morning (market square).


Accommodation:

Hotels.
Tourist complex.
Vacation rentals.
Campsite.


Neighbouring towns and villages:
Port de Bouc (7 km), Istres (12 km), Martigues(14 km) and Port St Louis du Rhône(24 km).