Septemes les Vallons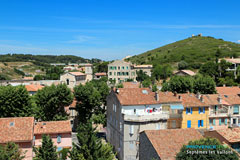 Septemes-les-Vallons forders the northern edge of
Marseilles
and hence forms part of the city's suburbs.
Septemes is not strictly speaking a municipality with a very strong tourist vocation...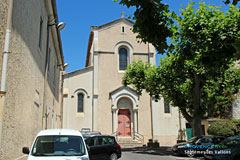 Septemes is closer to a dormitory town at the gateway to Marseille and Aix and a stone's throw from the motorway.
The heart of the city is upstream of the tall buildings of the town. After passing the large avenue of plane trees, a few steps from the town hall, "the garden of the arts" exhibits the works of artists from the region.
The visitor cannot fail to be fascinated by the garden's front wall, painted with trompe-l'oeil designs inspired by Roman times.
The Provencal market, held every Monday in Place de la Mairie gives visitors the opportunity to discover local products.